Zach's Aunt Loreen is a shoe lover. And she loves to share her passion with others.
Isaac & Brooklyn were the recipients of that lately.


Brooklyn got a pair of squeeker shoes.


There are squeekers in the heels of each shoe so every step she takes they squeek.
Adorable is an understatement!!


She started taking some steps a few weeks ago and now can walk across the living room. She likes a lot of encouragement to do it & daw gone-it crawling is just so much faster!
Isaac also would like to have a party thrown in his honor (and we do) when he walks across the room now too.
Isaac got a pair of frog rain boots- huge hit!!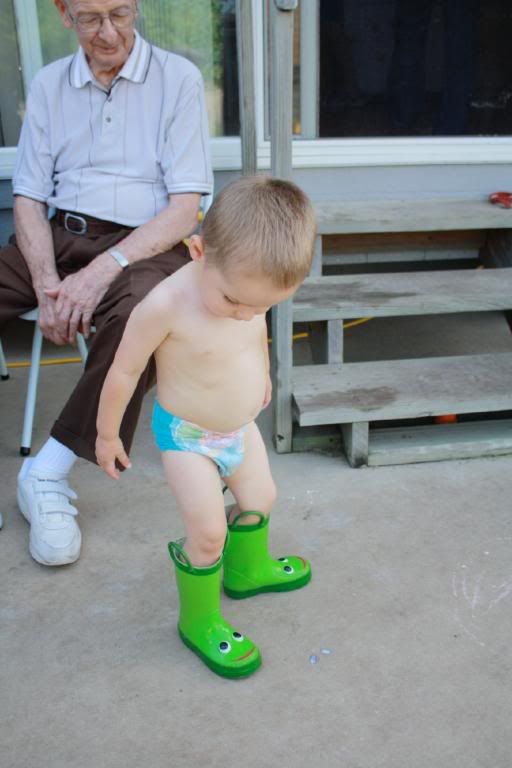 He even slept with them on a few times. They're great for squashing bugs too!