Well what a weekend of fun we had celebrating
Brooklyn's 1st Birthday!!
The kids & I had a fun day even though we weren't having her party until Sunday.
I don't know if there is a girl who loves her carbs & cheese more than this one.
So why not combine them- Mac & Cheese for lunch it is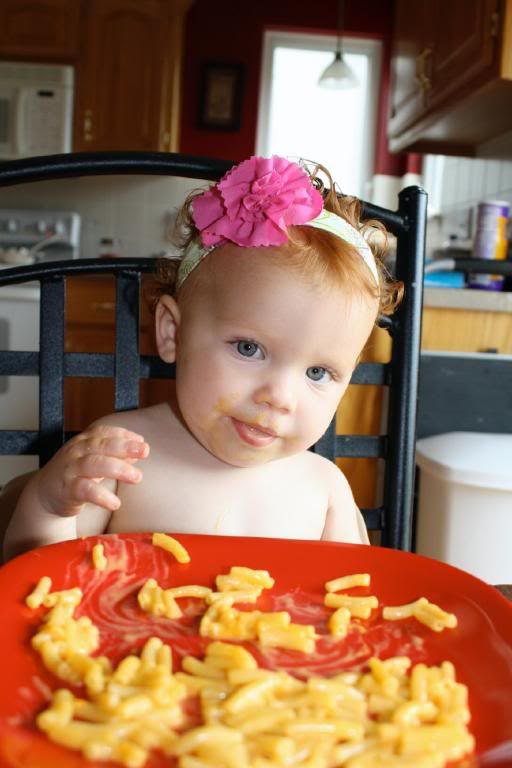 Then after lunch we mixed food coloring with whipped cream & 'painted'.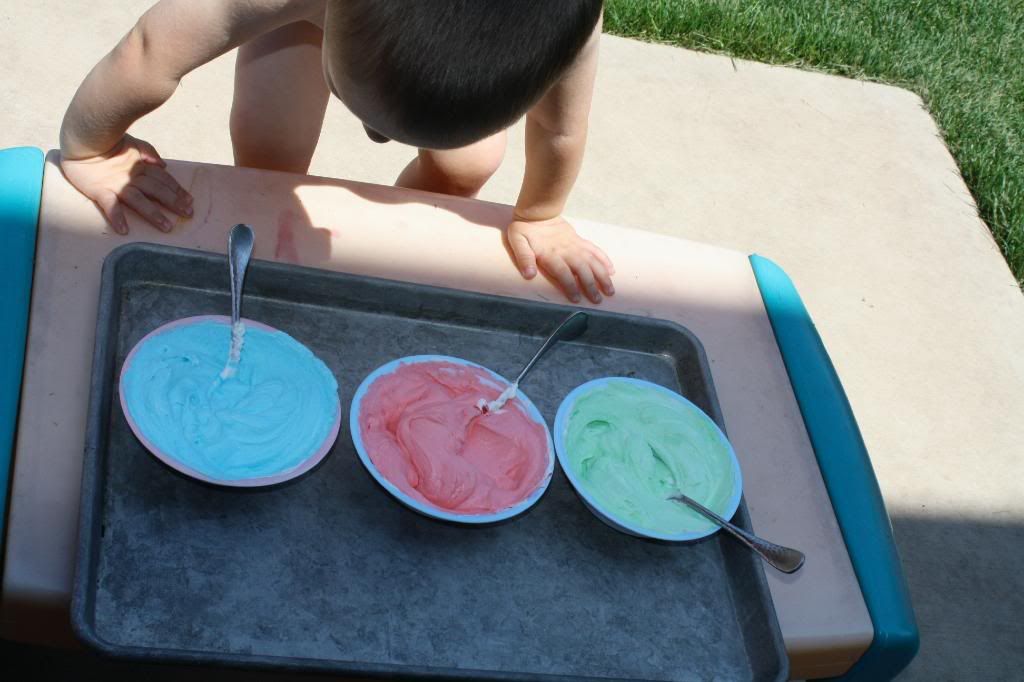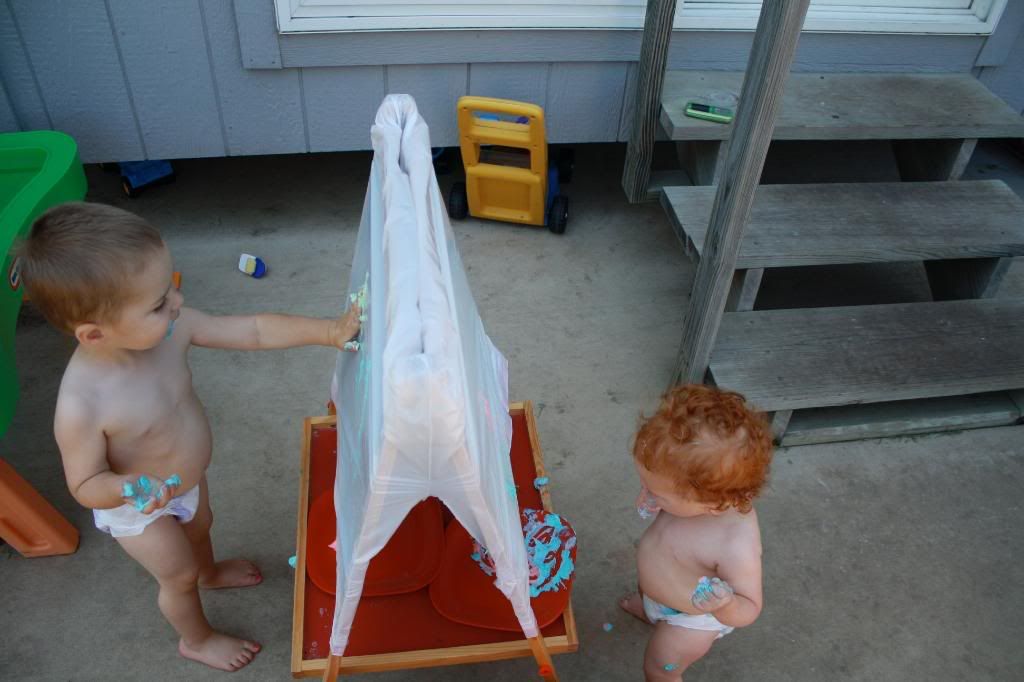 But mostly we just ate it....mm..mmm...good!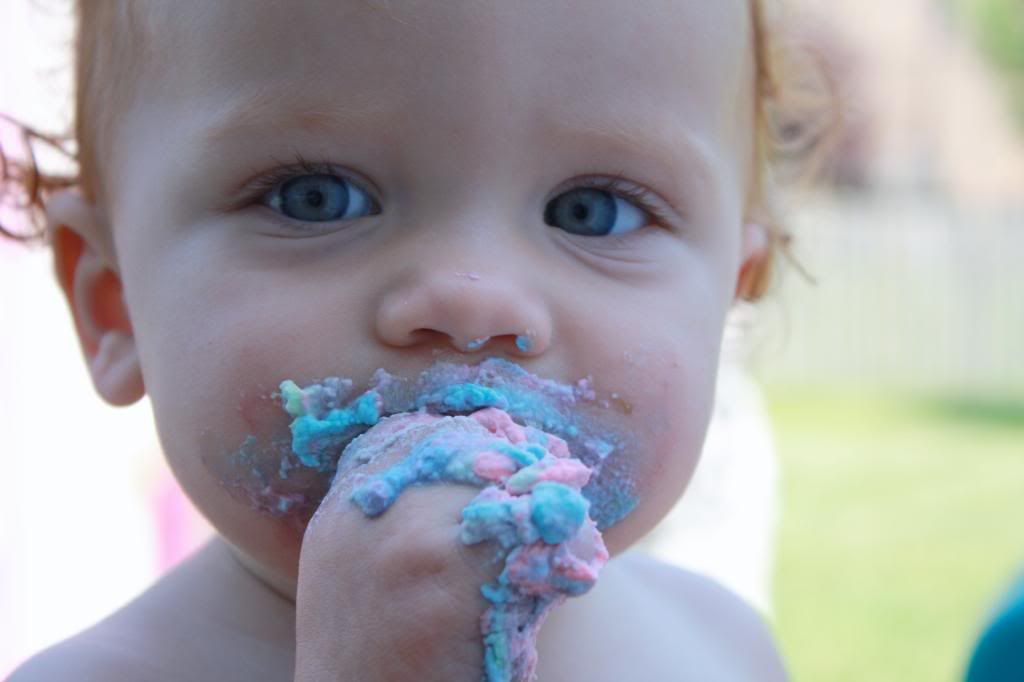 For dinner we had...carbs yet again.
It's what she would have asked for if she could say spagetti.
Then we opened presents. I was really surprised how well Isaac did being patient & letting Brooklyn get the first second or two with her new toys. We just put them all in one box & let them go wild whipping what they were interested out.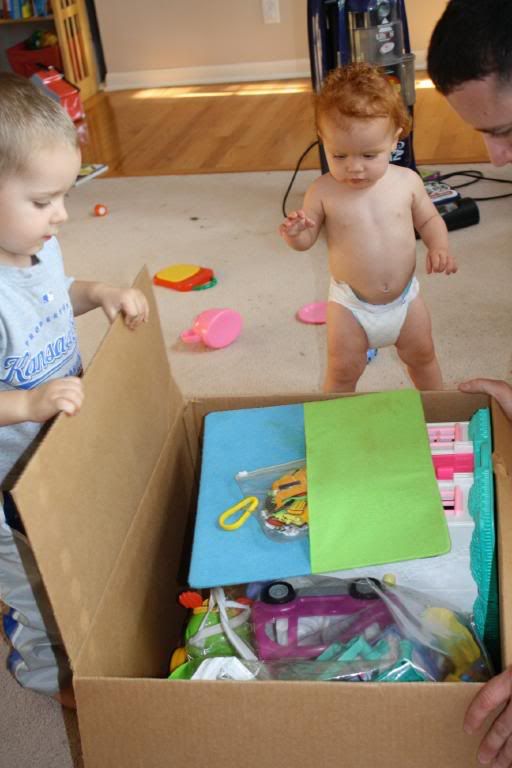 Brooklyn got her first doll house. A big hit!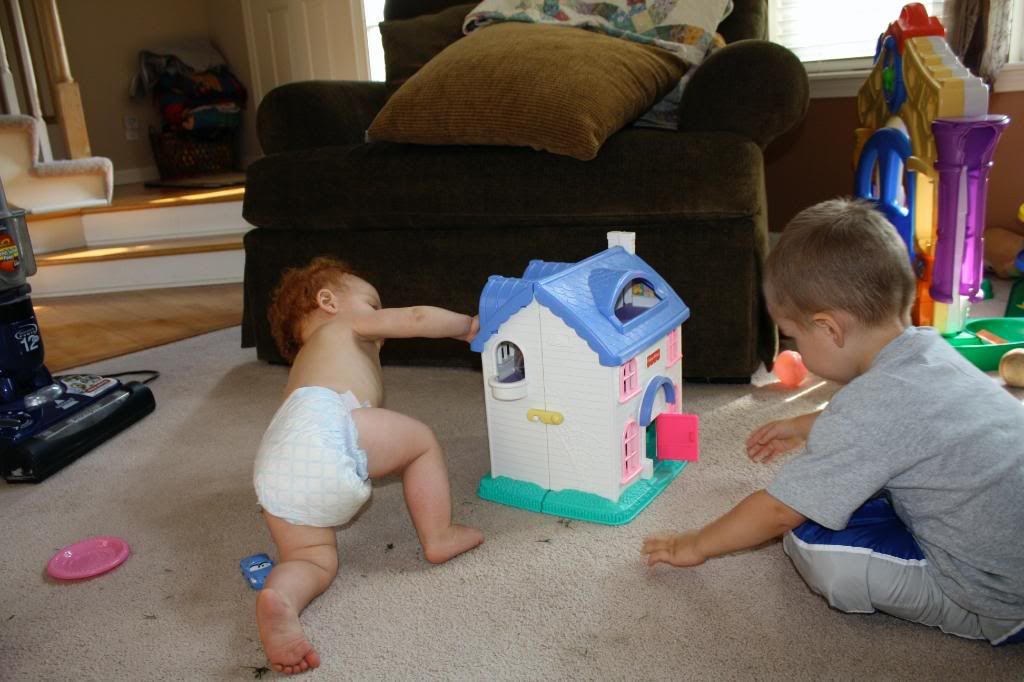 Isaac showed her how to push the button on the car to get it to make baby noises & play music. Brooklyn immediately started dancing when she heard the music. The girl loves to get her groove thing on!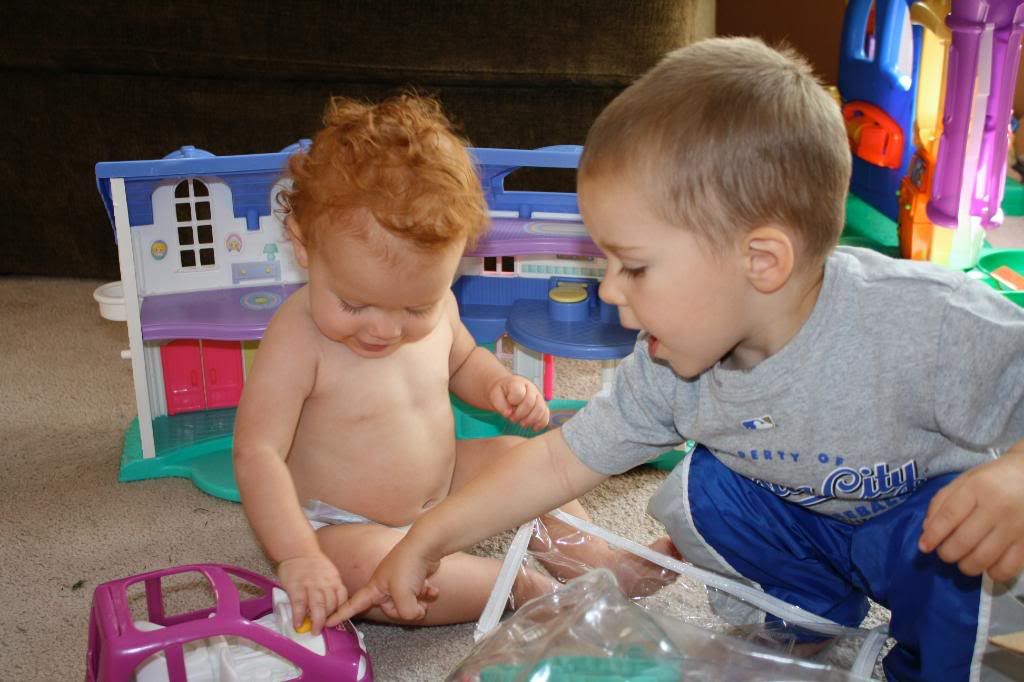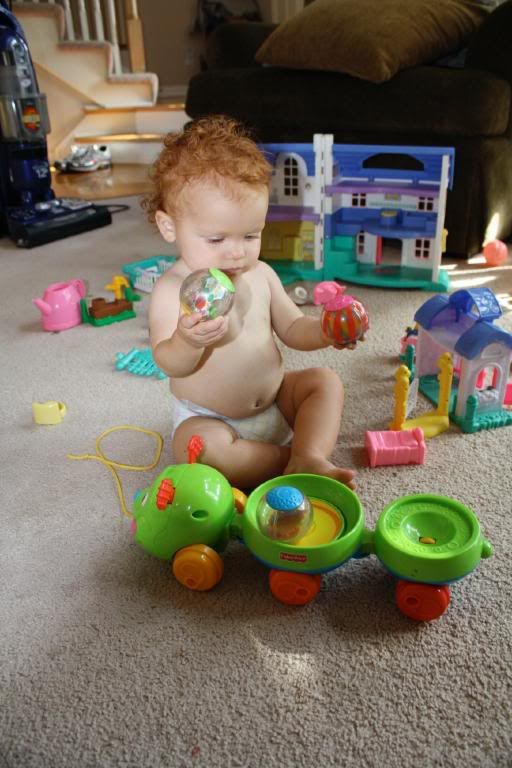 It wouldn't be a good day without wrestling Daddy
Then some fruit for dessert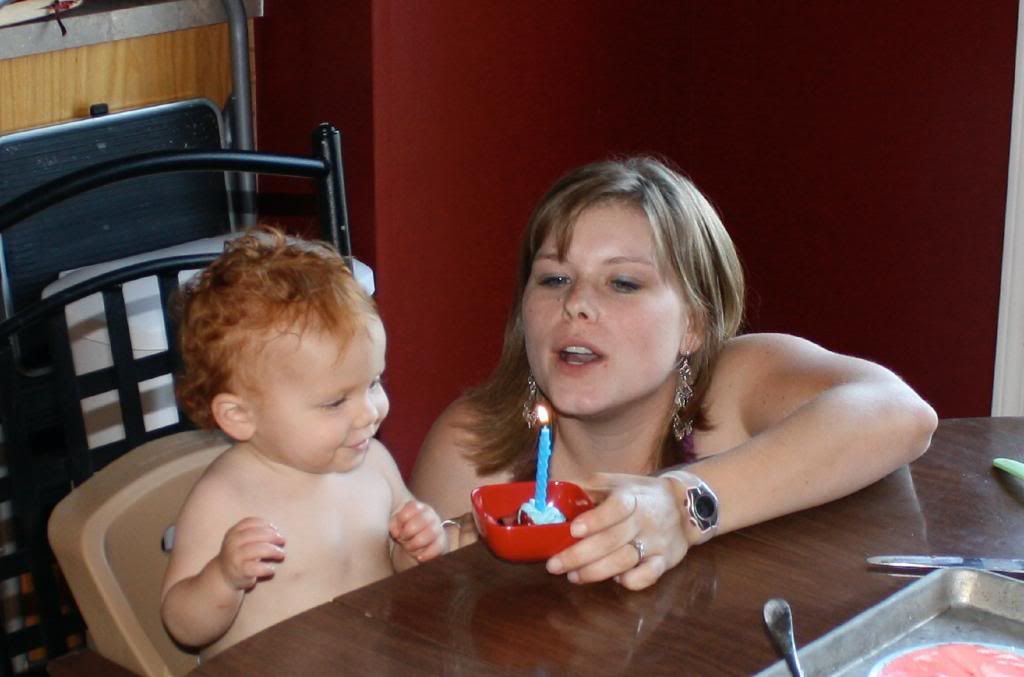 Isaac immediately said, "Now Isaac's turn to sing Happy Birthday. And Candle too!"
Then we headed out to the park.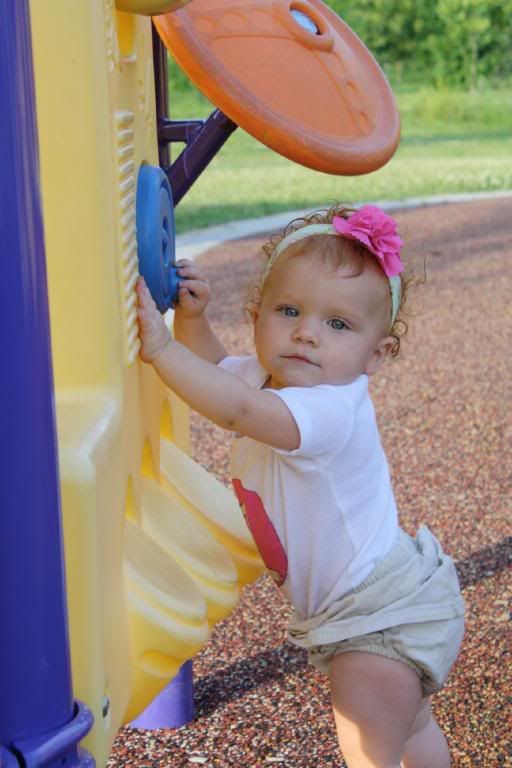 All in all it was a great day spent together as a family celebrating the life of our little princess!