*small disclaimer: Now that I have my new camera I take a T.O.N. of pictures- almost every day. It's like another body part and with me all the time. You'll probably get sick of looking at our pics long before I get sick of taking them :)
Okay so....Sunday we celebrated Brooklyn's birthday with family & a few friends.
Brooklyn was adorable, as always!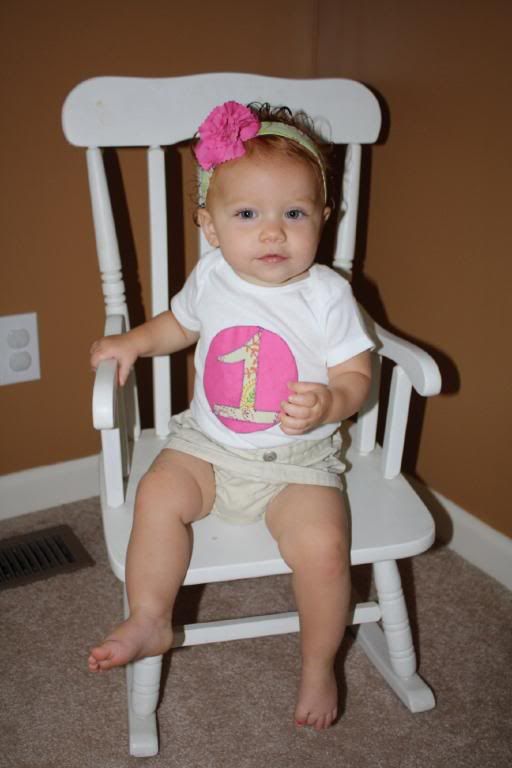 We found an amazing deal on renting a bounce house for the day. (Seriously $45 for the small one, but since they didn't rent out their 12x12 they gave us a free upgrade) Mimi & Pap got Brooklyn a small pool for the back yard & we brought up the ball pit (from Aunti Becki for Isaac's birthday) from the basement. When the kids got up from their naps we had the backyard all set up to have a GREAT time outside. And did we ever!!!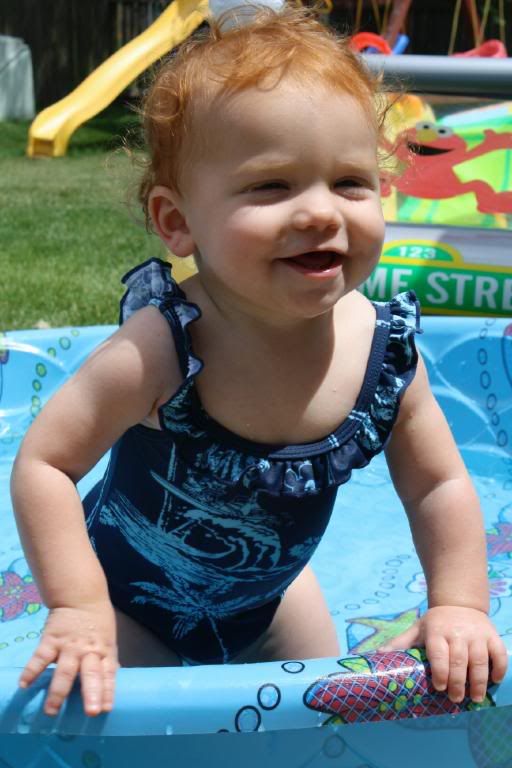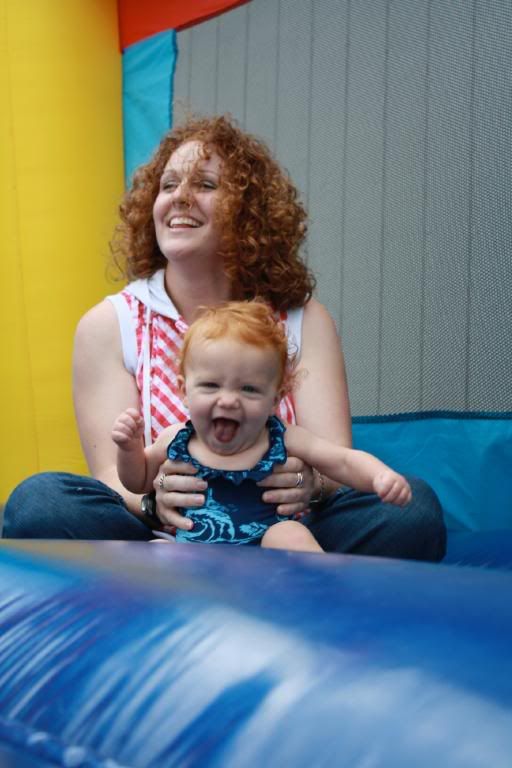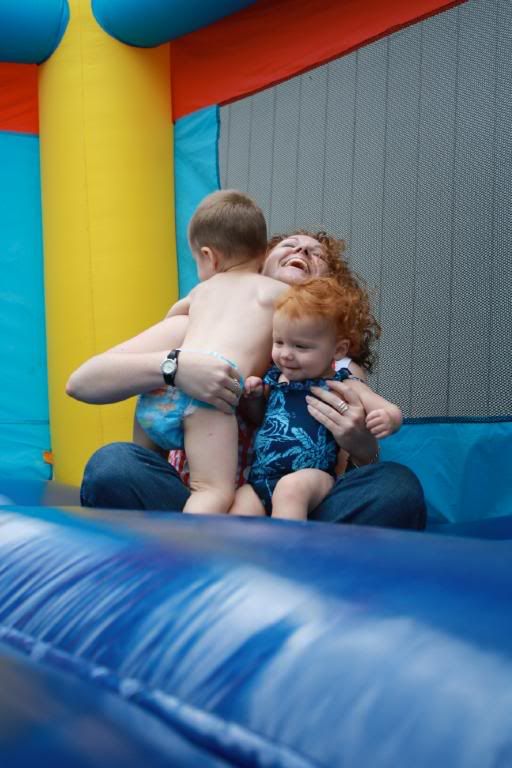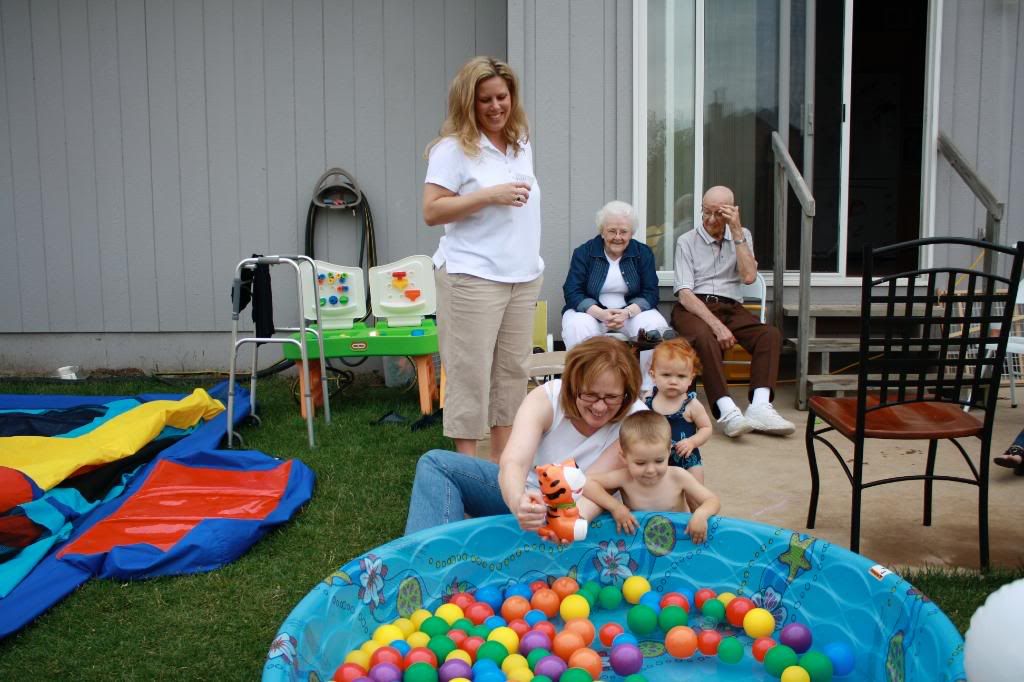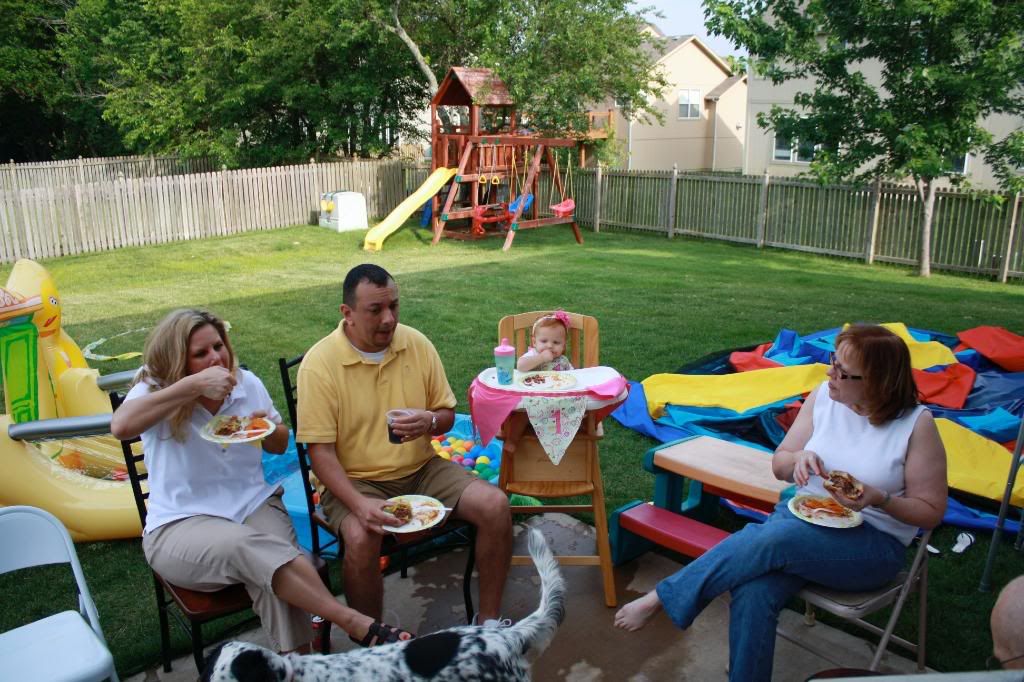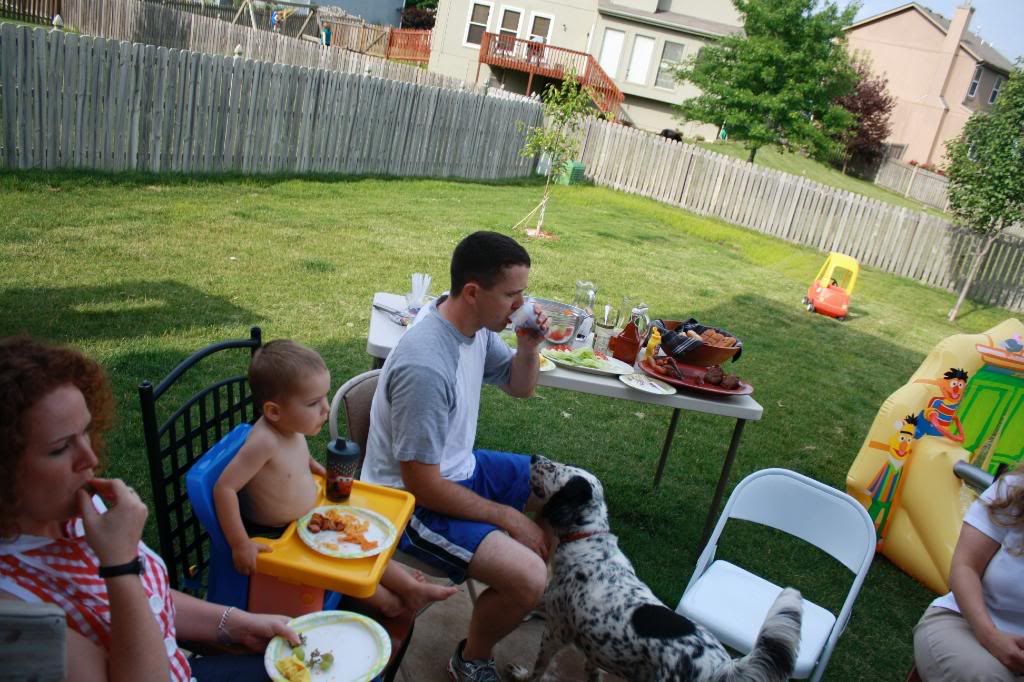 The food was good!
Can't beat a backyard BBQ during the summer!
On to dessert.
This girl is not shy with anything, and certainly not with digging into her cake.
Waiting patiently...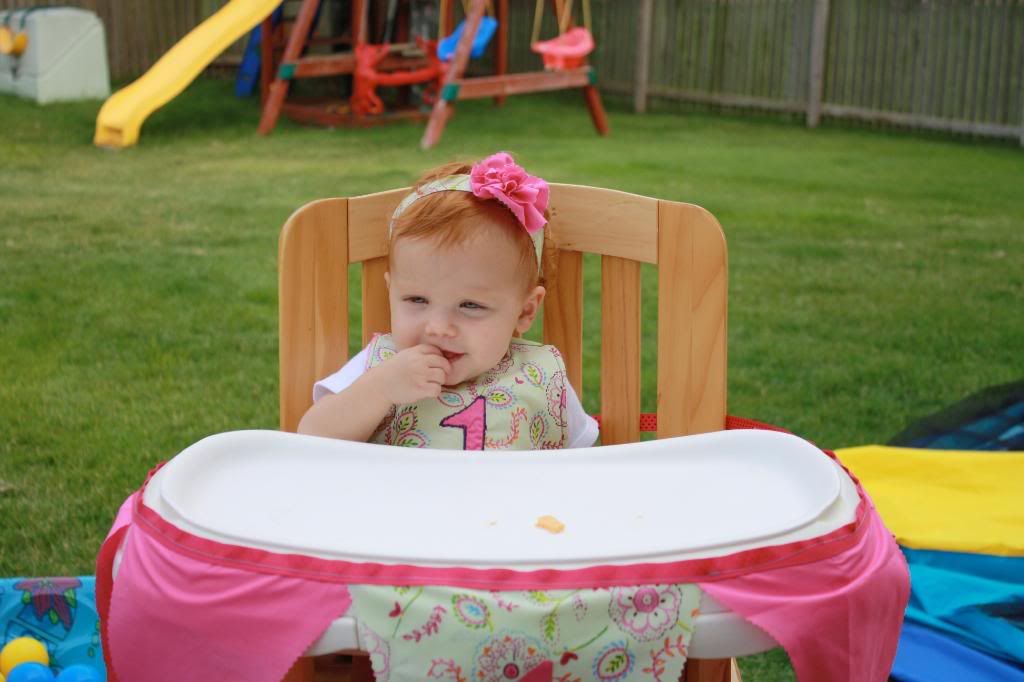 Oh, For me?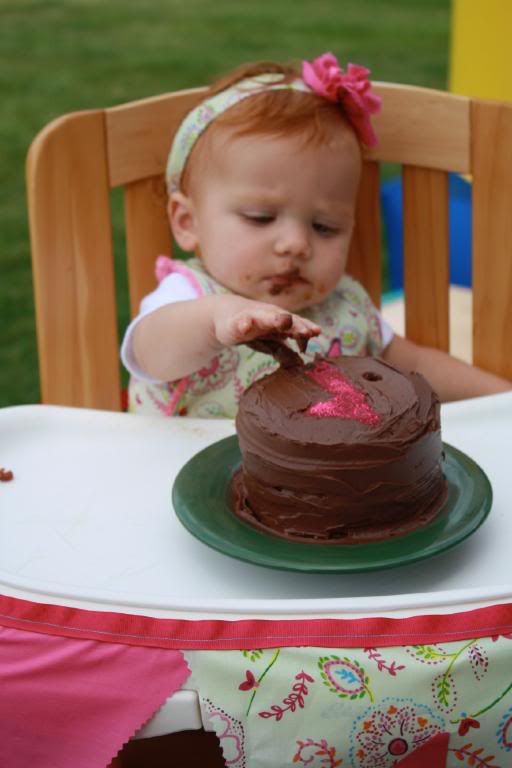 Seriously- I can eat all of this?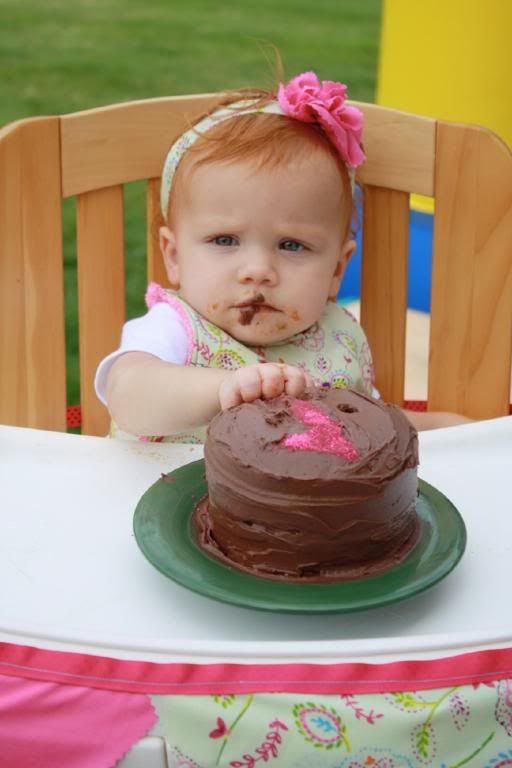 Don't mind if I do...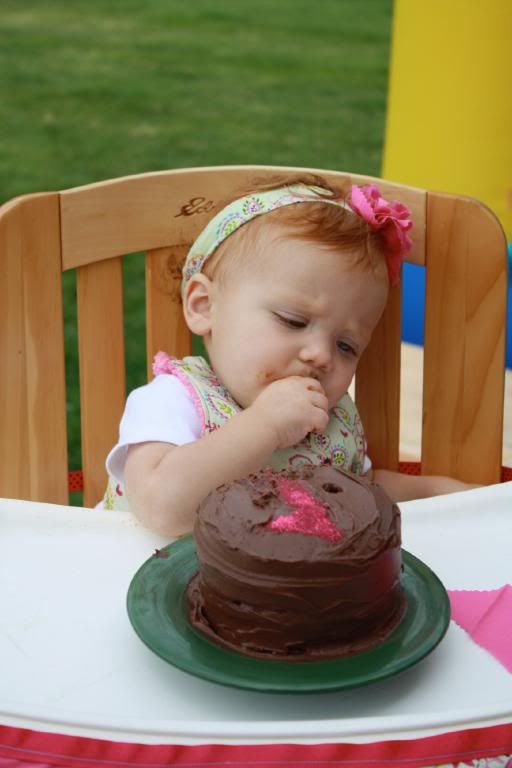 That was good! Born a chocolate lover...just like her Mama.
Some more playing....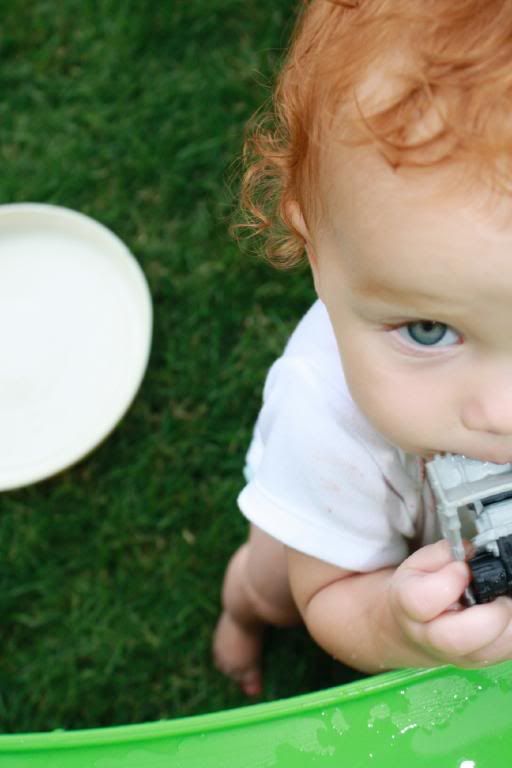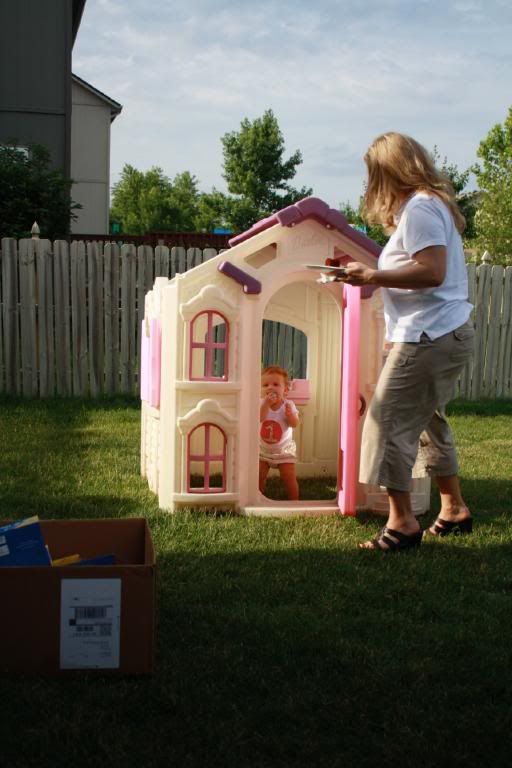 And seconds on dessert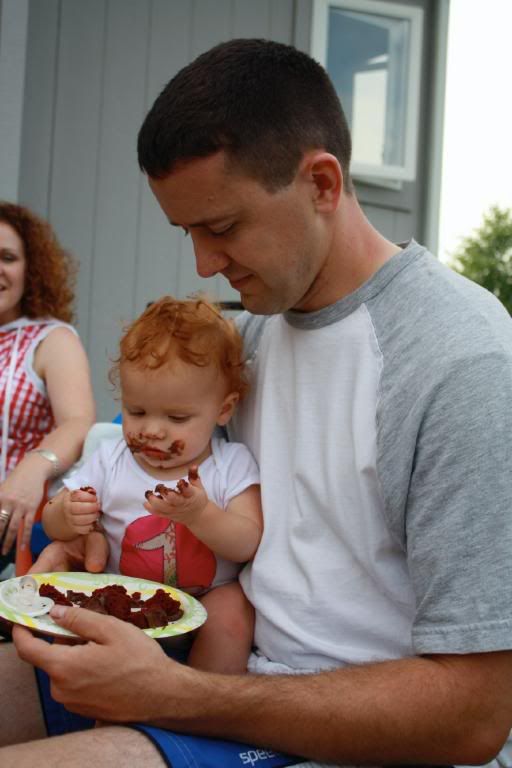 I can't tell you how head over heels in love we are with this little girl!
She is just a bright light, full of laughter, and so much fun.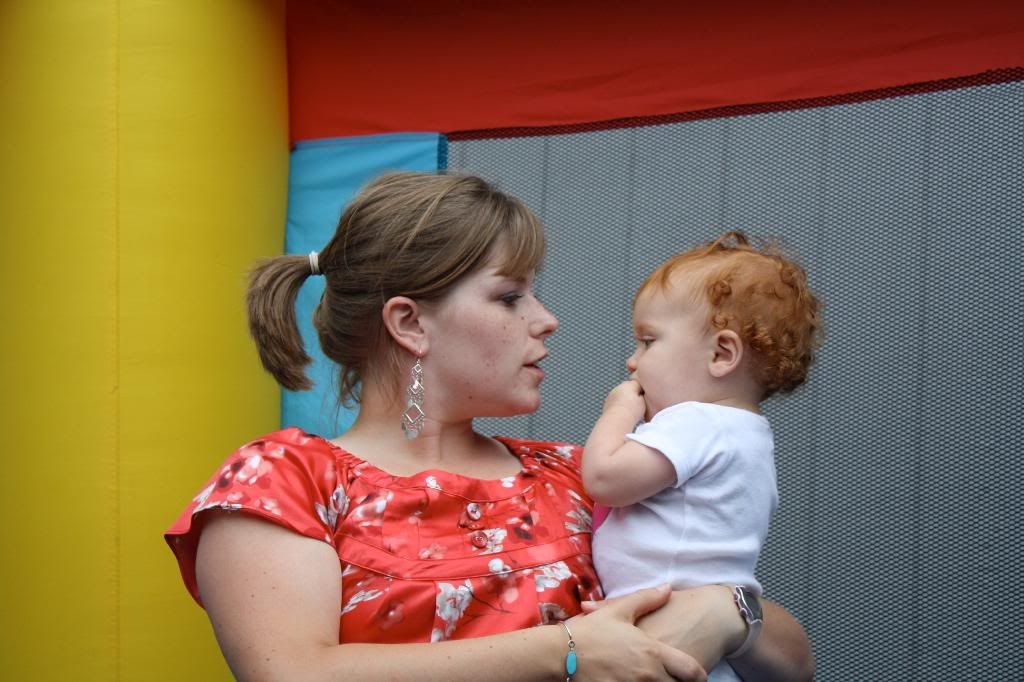 And her hugs can't be beat! If you've had one you know what I mean.